an entrepreneur and an artist walk into a bar ...
No joke – it happened.
That's where they met Mikey. The rest, as they say, is history.
WHY BLEND IN WHEN YOU CAN STAND OUT ...
Steve Cooper, Alan Walsh and Mikey Enright - the drinks entrepreneur, the artist and the award-winning bar owner in Sydney - brought all their skills to the table to set up The Artisan Drinks Company, creating a vibrant and exciting drinks brand with standout appeal. All three had one thing in common, a desire to do things differently. This led to the Artisan ethos of "Why blend in when you can stand out…"

For us, the growth in interest in craft spirits stimulated our imaginations - what if we could produce the perfect range of mixers that would complement the spirit, add an exciting dimension to cocktails and can also be equally delicious on their own?
OUR TEAM
Our team is a growing eclectic mix of experts within their field, united by a passionate pursuit of excellence, a bias to challenge the status quo and drive to make 'stuff' happen.
Steve Cooper

FOUNDER, BRAND CREATOR, ENTREPRENEUR

Alan Walsh

ARTIST, VISIONARY, STYLE ICON

Mikey Enright

TOP BARTENDER, AWARD WINNER, INFLUENCER

Gareth Mozley

BUSINESS EXPERT, PARTNERSHIP CREATOR, SAND RUNNER

Alan Jones

E-COMMERCE, KILT WEARER, BEARD GROOMER

Laurence Hinton

MARKETEER, MONOPOLY CHAMPION, MUSICAL DRUMMER

Mike Andrews

FINANCIER, LEGISLATOR, ABACUS USER

Carl Woodmansee

EXPORT, NETWORKER, RUGBY ENTHUSIAST

Gavin Benton

NORTH ON-TRADE, COCKTAIL CREATOR, FOODIE

Jon Hart

LONDON ON-TRADE, MUSICIAN, FOOD ENTHUSIAST

Lauren Fitzgerald

ACCOUNTANT, WEIGHT LIFTER, SUSHI ADDICT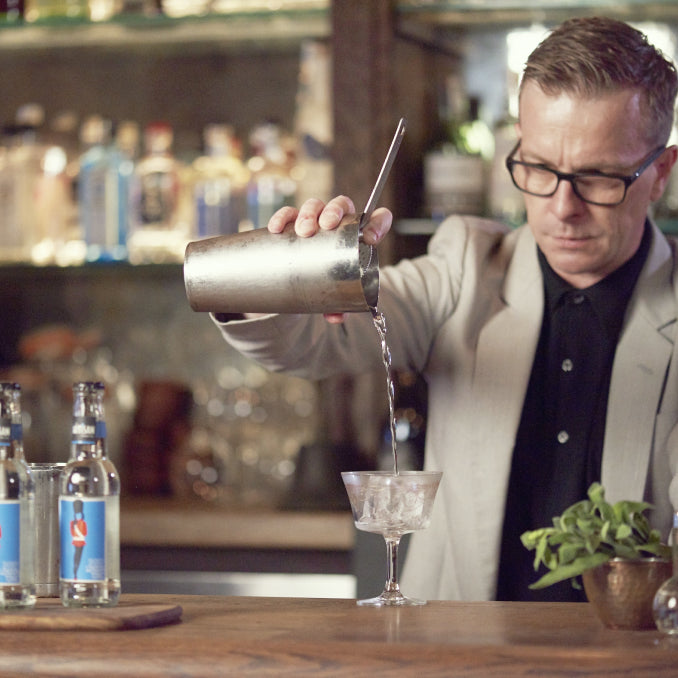 THE ART OF MIXING
We're proud of the fact we've taken our idea from concept to creation, resulting in our ever-growing range of Artisan Drinks. Made with 100% natural ingredients and offering unique flavour combinations, Mikey has developed a range that truly complement craft spirits rather than drowning them in sugar or artificial ingredients. We start with the spirit in mind, carefully crafting our range to ensure we partner beautifully. 
When this is combined with Al's outstanding illustrations, each with their own story of where the art was created, you can see the artisan spirit behind this very different type of mixer drink! We want to ensure we stay true to our ethos and our range certainly does that!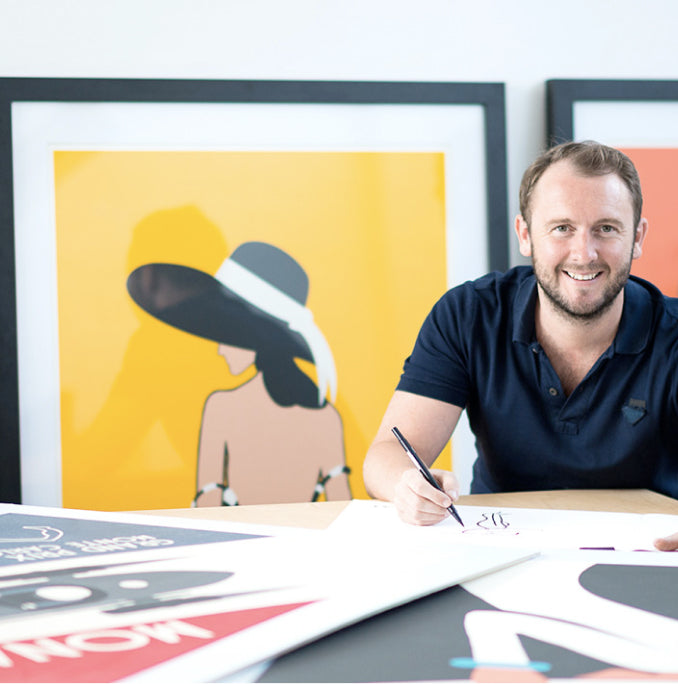 OUR ETHOS
Artisan celebrates uniqueness. This is represented in our colours, our flavours and our team, as well as in supporting and celebrating all art forms, including art students. Without those who dare to think outside the box, you wouldn't see the innovation or exciting developments you see in the Arts.
And this is what we bring to the world of drinks – An artisanal view. Join us in taking that first step into unchartered waters.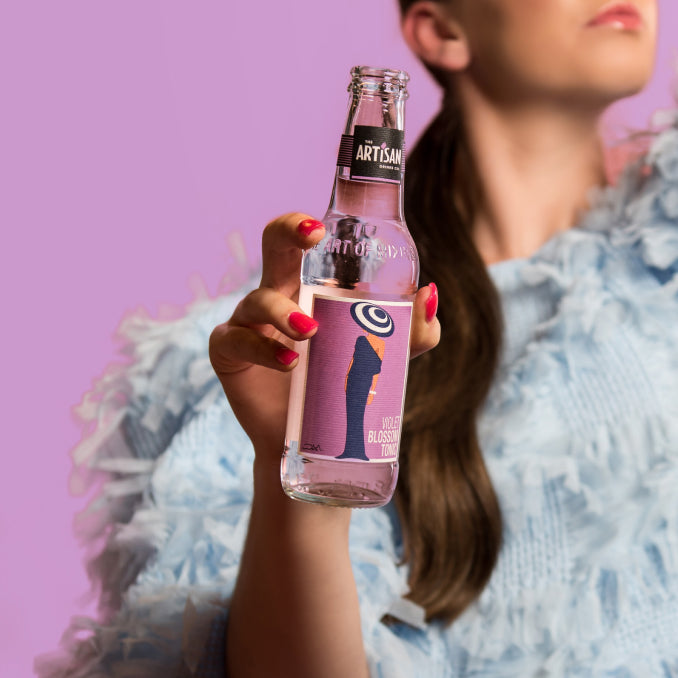 ART ON THE INSIDE
Mikey has developed each Artisan recipe using only the finest natural ingredients and unique flavour combinations to elevate craft spirits to the next level when mixed together.
You can see where we're coming from. We want to offer the best, created out of the best ingredients, both in regards to what's in and on the bottles
FOR COLOURFUL FREE SPIRITS
Our journey may have started off as a proverbial meet-cute in Australia, and akin to many of the silver screen tales with the same beginning, what was once a glimmer of an idea quickly grew into something more. Artisan Drinks has continued to develop since its birth and is now an outstanding range of mixer drinks for those colourful, free spirits prepared to stand out from the crowd and shine in their own way.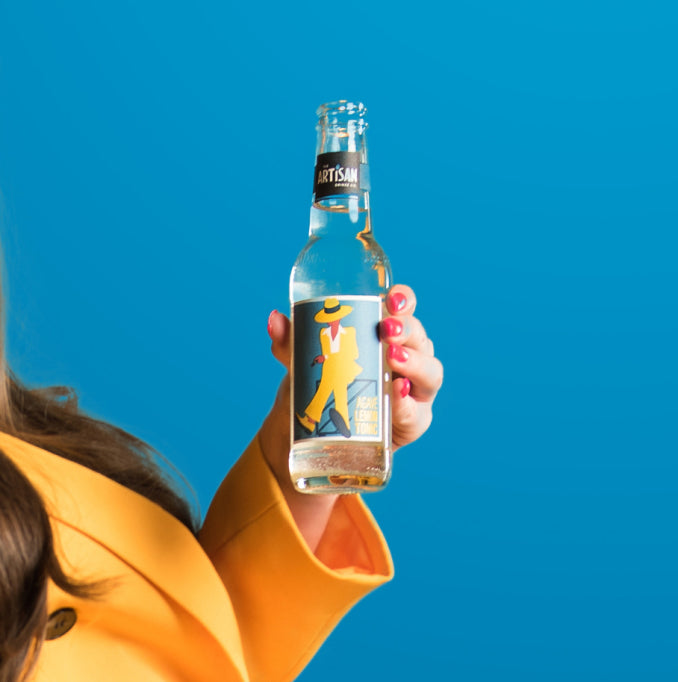 ART ON THE OUTSIDE
Our ethos shines through in our unique range of tonics and mixers. With craft quality on the inside and out, the Artisan Labels feature the iconic images of internationally acclaimed artist Alan Walsh.
He expertly combines bold colours with clean, minimal strokes to capture the spirit & elegance of each character, helping bring Mikey's creations to life.

LIFE'S TOO SHORT FOR ORDINARY
As we're sure you can agree; life's too short to drink dull and opting for the ordinary or mixing with the mainstream. Our recipe page features various creations from Mikey to help you make something a little less ordinary.