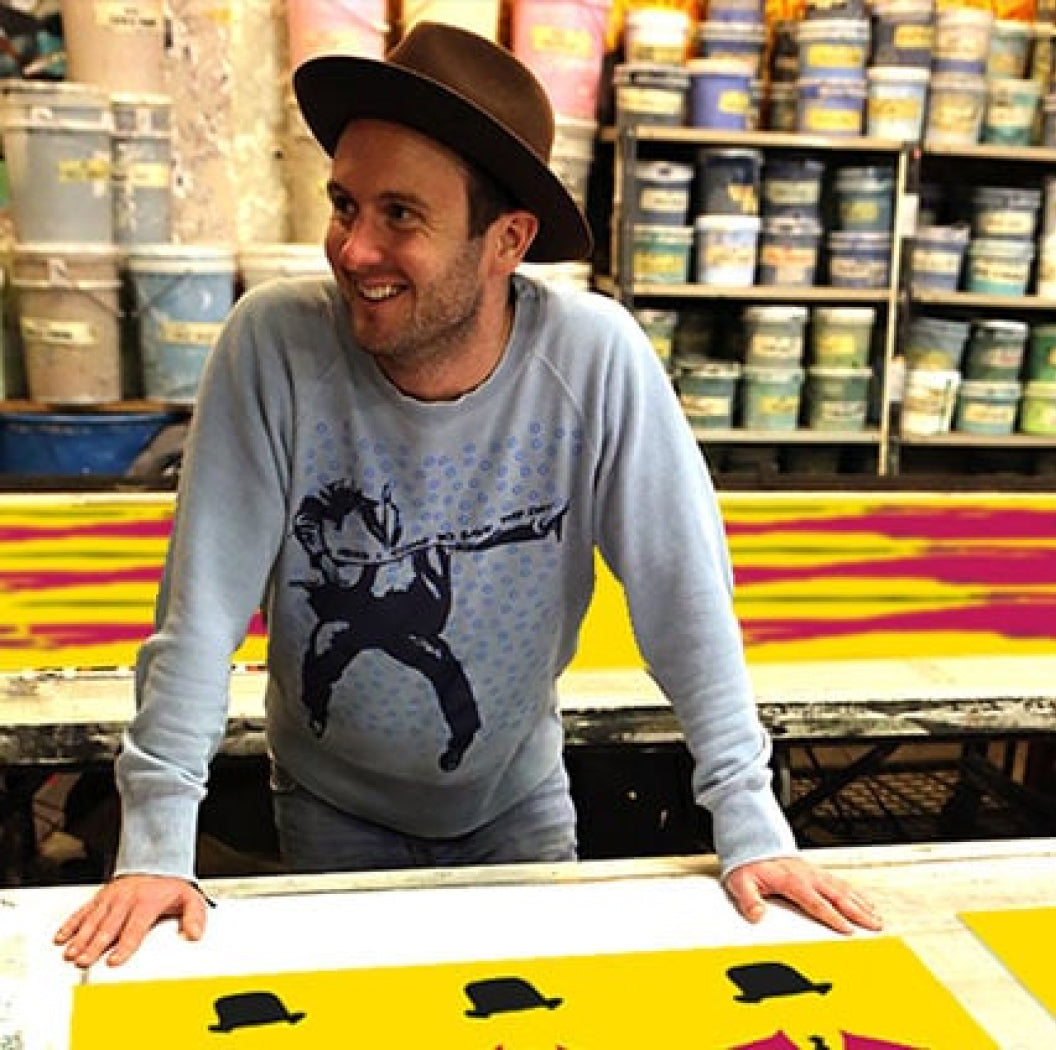 The Creative Process
Renowned for his images of glamorous females and quirky gents, Alan Walsh was the natural choice when it came to designing the characters that make the aesthetics of our bottles as unique as the taste of their contents.
Below, you can get to know our seven mesmerising ladies and three equally captivating gents. The ten characters each have their own backstory and something in common with the flavour they represent. Al is inspired by artists such as Andy Warhol and David Hockney and has carved his own unique niche with one leg grounded in Art Deco and the other in Pop Art. Here, Al talks us through how our Artisan characters came to life.
LONDON GENT

Sketched during rush hour from a pub near London's Savile Row. This dapper gent puts his own stamp on dressing for business in the city.

KILL THEM WITH KINDNESS

No Guns! Life's better with kindness and a great pair of heels. A tongue in cheek take on a London Guard strutting down the catwalk at London Fashion Week.

MADAME VIOLET

This elegant lady was sketched straight from the steps at the Cannes Film Festival. She has an effortless style and grace along with a playful twist.

THE ITALIAN PRINCESS

Sleek, sassy and certainly not lacking in confidence she stood soaking up the Mediterranean sunshine adjacent to our restaurant on the star studded island of Capri. I had to borrow a waiter's notepad to quickly sketch this fresh Italian Princess before she was whisked aboard a classic Riva yacht.

EASY EDUARDO

Style with attitude is his life motto, a sharp drink needs a sharp dresser and this South American man of mystery is certainly that. Waiting patiently for his chauffeur on a fruit crate watching the world go by, oblivious to the fact I've just sketched him.

PAINT THE TOWN RED

Some Redheads have a reputation for being, let's just say…'spirited'…and this striking lady didn't disappoint. Mixing rock chic fashion with opulent lace gloves, she definitely commanded attention as she sat waiting at a Brick Lane bar for her partner who was running late…Sipping her drink of choice, this force of nature was clearly not someone who should be kept waiting…

SMOKEY JOE

Steve wanted a cowboy… but I just don't like cowboys! Joe is a gent who takes his hat off indoors, he's creative and a bit of a quirky character, just like our Barrel Smoked Cola.

A STYLISH POSITANO SUMMER

Summertime in the luxury Italian cliffside village of Positano makes for great people watching. As the midday sun shone brightly, this stylish A-List movie star glistened and stole the show as she chatted with friends on the pebbled beach. The perfect fit for a tonic inspired by the Dolce Vita lifestyle…

MISS MONACO

Fresh from her dip in the Mediterranean Sea, 'Miss Monaco' is climbing out of the ocean and back aboard her superyacht ready to enjoy a dreamy day of luxury in the waters of the principality.

UNDER THE MOONLIGHT IN TOKYO

Shining under the moonlight in Tokyo this Japanese Josei fans herself whilst taking in the electric skyline from her luxury highrise hotel balcony.